View Photos from the Release Party
"My World" CD RELEASE PARTY
with SPECIAL GUESTS
Saturday, March 22, 2008
7:30 PM
CD Release Party Program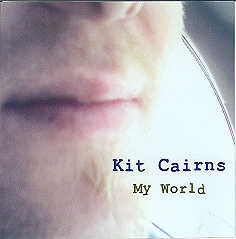 No Boundaries Music Entertainment
and The Last Class
Presents:
Kit Cairns"My World" CD RELEASE PARTY
with SPECIAL GUESTS
Saturday, March 22, 2008
7:30 PM

ALBUM INFOWith the start of his new "Family" and ownership of his own "Home" Kit Cairns has had much inspiration to build his 2008 full-length independent CD release titled "My World." This record takes you "Deep Inside" the "Just For Me" thoughts and experiences of Kit Cairns as he reveals his true understanding of love in "My Girl" and his outlook on the world in "Full Of Greed".
Still determined to "Change The World" Kit has decided to "Slow Down" the pace in order to focus on quality production and meaningful content. Kit moves forward into 2008 with excitement and ambition about his new album and is curious as to where it will take him, as revealed in "What's For Me".
As a follow up to his debut album titled "This Is Me" released in 2006 "My World" proves that Kit is determined for success and is always willing to grow and learn as a musician. This has resulted in a more sincere sounding album revealing Kit's true voice and creativity without the clutter of digital effects and voice-overs. Clean, and simple rhythms mixed with fun melodies and a meaningful message makes his album easy to relate to for all people of all ages.
So far this year Kit has enjoyed much success with regard to his recent CD release. From receiving airplay on major radio stations such as Rock 95 and CBC Radio 3 as well as several college/indie radio stations, to developing a large internet presence and releasing two promotional singles, Kit is making himself known within the independent music scene and is living out one of his wildest dreams.
Produced By
Kit Cairns of No Boundaries Music Entertainment
~~
Contact Info: www.kitcairns.com
Email: contactme@kitcairns.com
EVENT PROGRAM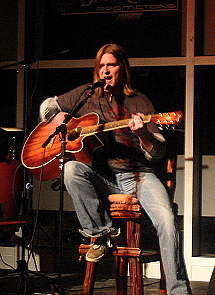 Set List
Kit Cairns CD Release Party
Keyboard, Melodica and Percussion Accompaniment by Jay D. Stiles
Program Part One
Intro (Instrumental)
Slow Down
Full Of Greed
Just For Me
Deep Inside
Intermission
Program Part Two
My Girl
My World
Home
Change The World
What's For Me Family (with slideshow)
Intermission
Program Part Three (Special Guests)
Rainbow Joe (Trent Welsh)
I Saw (Instrumental Improv Jam)
Hurts To Breathe (Instrumental Improv Jam)
Go Away (this will be Kit's last song of the evening!)
Mean Machine (Trent Welsh)
Slow Down (Jay D. Stiles)
Usufruct (Jay D. Stiles)
Beijing (Fran Bouwman)
Open Stage Until 12:30 AM
– See Kit If You Would Like To Join In!!
EVENT CONTRIBUTORS
Kit Cairns – writer/performer/stage/promotions/coordinator
Laura Welsh – slideshow/design/stage/inspiration/hostess
Jay D. Stiles (J9) – writer/performer/stage
Trent Welsh – writer/performer/stage
Fran Bouwman – writer/performer
Mick Kingston – booking/promotions
TLC Staff – serving you and keeping you in control
Walden – inspiration
You – Support (financial donations are welcome!!)SPECIAL THANKS
Family, Friends and Fans
Thank You For Your Unconditional Support
And
Thank You For Attending Tonight's Event
Please Drive Responsibly!!